When your digital marketing is not giving you desired results then its time for an audit. There is something you are missing out on your strategy or during execution. Doing an audit is no big deal, you can do it easily. 
Before starting an audit you should know Digital marketing is a part of marketing and it has many several parts like search engine optimization, social media marketing, content marketing, video marketing, google ads, Facebook ads, email marketing, affiliate marketing, etc. and you might be using few of them or all of them. It all depends on your business model, competitors, and how you want to take your business digitally. 
Each of these components must be tracked and analyzed separately to find how it contributes to the accomplishment of overall marketing goals. That is if the goals are achieved at all.
What is a digital marketing audit?
A digital marketing audit refers to a comprehensive investigation of the digital marketing strategy with generated results. The entire process involves analyzing the performance of the tactics and practices to determine any digital gaps and loopholes.
Finally, the audit results will have the current scenario, what is working, what is not working and recommendations to improve.  
What can a digital marketing audit do for your business?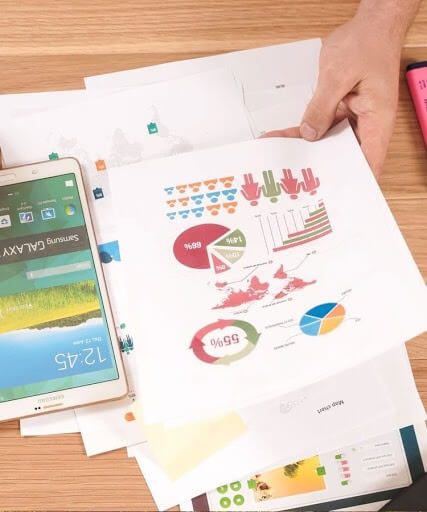 A digital marketing audit can help you with – 
Provides a holistic view of the digital marketing effort

Increases overall visibility on the Internet

Give a clear picture of what is working and what not

Brings more leads and business

Boost conversions and, thus, ROI

Fuels business growth
Digital marketing audits to do now – 
Digital marketing is very wide but you can audit all relevant platforms as per your need. Some of them are:
Content audit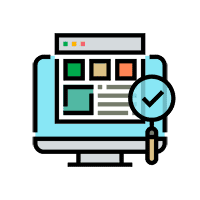 As the name itself says to audit content, now you need to audit your full website content audit. Content could be in the form of text, image, video, infographics, and banners. 
Content audit doest not only look for quality of the content but also check how website traffic and conversions are on the website. 
Website content tells your story, they sell your products/services. If your traffic is high and sales are low then you need to work on your content and elements. These elements include title tags, meta descriptions, and other technical information.
The goal of the content audit is to ensure the searchability and the rankability of the pages. It results in recommendations to improve the content as well as the overall content strategy. This is more so when content gaps are discovered where updating the existing content or publishing new pieces of content are required.
SEO audit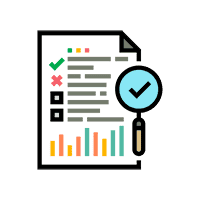 SEO audit is quite lengthy and can't get exactly what made more impact. You need to put all your effort in all directions to see growing in website position on the search engine. SEO has technical and non-technical aspects that should be surveyed as well. SEO is divided into two broad categories: on-page and off-page. Nonetheless, because of the extent of technicality involved in SEO, the third category was created: technical SEO.
On-page audit: An on-page audit refers to the process of checking various elements within the website, particularly those that impact the organic traffic. On-page elements are titles, heading tags, meta descriptions, images, redirections, duplicates, internal links, indexation errors, and not found errors.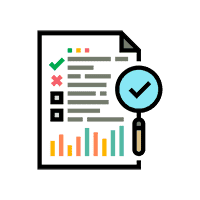 Off-page audit: An off-page audit is basically a link audit. Backlinks are good for SEO, but they can also harm your website without realizing it. Some websites manipulate backlinks, and they could be linking back to your website, or your site is linking to them.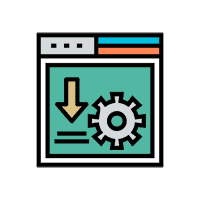 Technical audit: A technical audit involves a review of how the website appears on the search engine result page (SERP). This is important because it drives the clickability of the result. If the result is not representative of the website, the users won't bother clicking on it.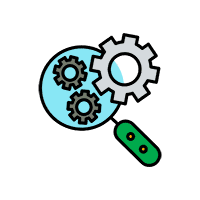 This audit also looks into whether the site is hit by a manual penalty. Other issues that are worth looking at are the existence of hidden texts, page loading, or unresponsiveness problems.
PPC audit
PPC audit is very important for any brand to do on a more frequent basis, as it saves lot of money wasting on nonperforming campaigns, ads and keywords. This audit is utilized to determine the current performance of the campaign. The audit, therefore, helps in enhancing such performance.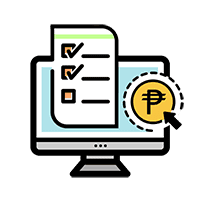 The audit goes through the campaign settings and structure and evaluate if the metrics are being met or not. Such evaluation includes the type of campaign, appearance of the ads, and time the advertisements are served, among others.
Through this, the client may know if the paid search campaign budget is being maximized, used wisely, or not.
Social media audit
Social media audit is the process of analyzing the social media footprint on all active platforms, and whether the campaign is achieving the desired goals or not. The creative style, engagement, reach, as well as the cross-platform performance of the campaign, are some of the things we audit in a social media marketing audit report.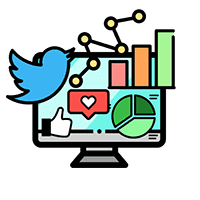 Nevertheless, the most crucial element is the movement from the top down to the bottom of the sales funnel. Social conversions are essential, so these must be gauged as well.
Website audit
A website audit is important to check user interface (UI), user experience (UX), design, mobile responsiveness, SEO friendly, and how attractive it is. This audit is done manually and using some tools.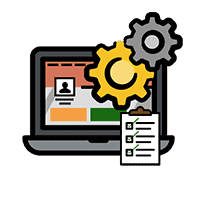 Web developers do everything they could to build a highly functional website. There are instances, however, where users get lost while browsing the site.
As such, the audit can disclose how information should be arranged on the website to maximize the interactions between the users and the site itself.
Conversion audit
A conversion audit is very important to understand each level of movement of users. Right from the see first time about your brand to till he make the purchase. Conversion audit refers to dissecting the elements on the website, channel, or page that offer an opportunity to convert.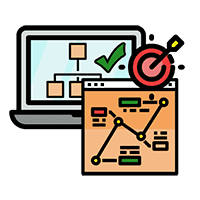 A fully optimized digital marketing channel goes beyond asking the users to fill out the contact us form. If the website, for instance, receives a high volume of traffic, and yet the only 5 to 10% converts, then there is something wrong with the site.
A clear conversion path that should flow through the buyer's journey is critical. The audit asserts if there are any conversion points on the page and at different stages of the funnel. Besides, it also determines if the call to action buttons are in the right places. 
Google Analytics audit
One of the must-have tools for any website and you should able to understand this report. Google analytics tells a lot about the user's behavior, marketing medium performance, website performance, and your effort results.  
To do this you need to add tracking code on your website, in WordPress, HTML, or PHP website you can do it on your own but sometime you might need a developer to do this.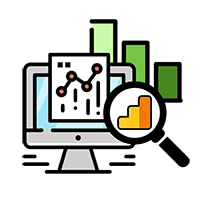 The audit tells you if you are tracking the right parameters that you should be monitoring in the first place. Look into the validity of the collected data because your decisions will be based on such. This includes anything broken and should be fixed.
If you should be tracking parameters that you should not be monitoring, then the audit may also reveal this information. 
Once you are done with all the above reports then you can start reading and analyzing what's working and what's not for your business. You will also able to know how you can improve it. If you are facing any issue with generating an audit report, you can request to us on mail services@salessonic.com , we will prepare and send it to you. For any query, feel free to call us on +91 8341777824